Phineas and Ferb are preparing to return with a revival, probably produced for Disney+; confirmation was given by creator Dan Povenmire.
Phineas and Ferbthe well-known animated series, will return with a project revival which will be part of the new global agreement involving its author Dan Povenmire with Disney Branded Television. The official announcement of this project came directly from Povenmire himself and Ayo Davis (President of DBT) during the latest Television Critics Association panel.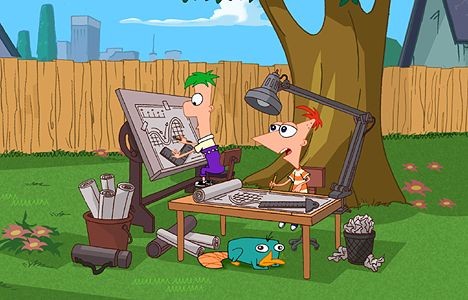 "There are songs we wrote in 2005 for this show that are trending on TikTok. That was one of the best moments of my career, the thing is, this whole generation of kids and parents have kept this show in their hearts, making them take on a still important meaning for them"Dan Povenmire said.
Phineas and Ferb The Movie: Candace Against the Universe, the images of the film coming to Disney +
The four seasons, currently available on Disney+, of Phineas and Ferb have amply demonstrated the value of this product. For now we still don't have any details on the revival, neither in terms of voice cast nor in terms of story.
The first confirmations concern only the number of episodes, 40, which will be divided into two seasons of the revival. We just have to wait for new details.