Ligabue – 30 years in one day, the film that recounts last year's concert in Campovolo, arrives at the cinema as an event release on 20, 21 and 22 March: in the presentation in Rome, the rock star spoke of the emotions of starting again after the pandemic , of his relationship with the public and with cinema.
"All the things I've done were born of a big 'why not?', they were all things done with recklessness". It is one of the most beautiful sentences, told with candor andunderstatements that have always distinguished him, said by Ligabue in Ligabue – 30 years in one day, the film that recounts last year's concert in Campovolo, which arrives at the cinema as an event release on 20, 21 and 22 March, distributed by Vision Distribution. The film was presented in Rome on Wednesday 15 March during an exciting evening at the Barberini cinema. Which was part press preview, part meeting with fans (some lucky winners of a competition), part reunion with old friends. The thing that surprised us was seeing Luciano Ligabue seeing the film in theaters with journalists and fans (which rarely happens): it was the first time he had seen the film, and the emotion was strong for him too. That phrase represents both Luciano's career, a "median", as he called himself (but it is clear that he is a centre-forward) who has gone beyond his limits, has always dared to jump dribbling over obstacles, and has arrived where he would not have believed: from the idea of ​​making pure rock music in Italy, which was hardly expected when he started, to perform in an immense space like the Campovolo of Reggio Emilia, to the choice of also directing films as a director. All gambles, all bets, all won.
Campovolo: an accumulation of frustration, impatience and performance anxiety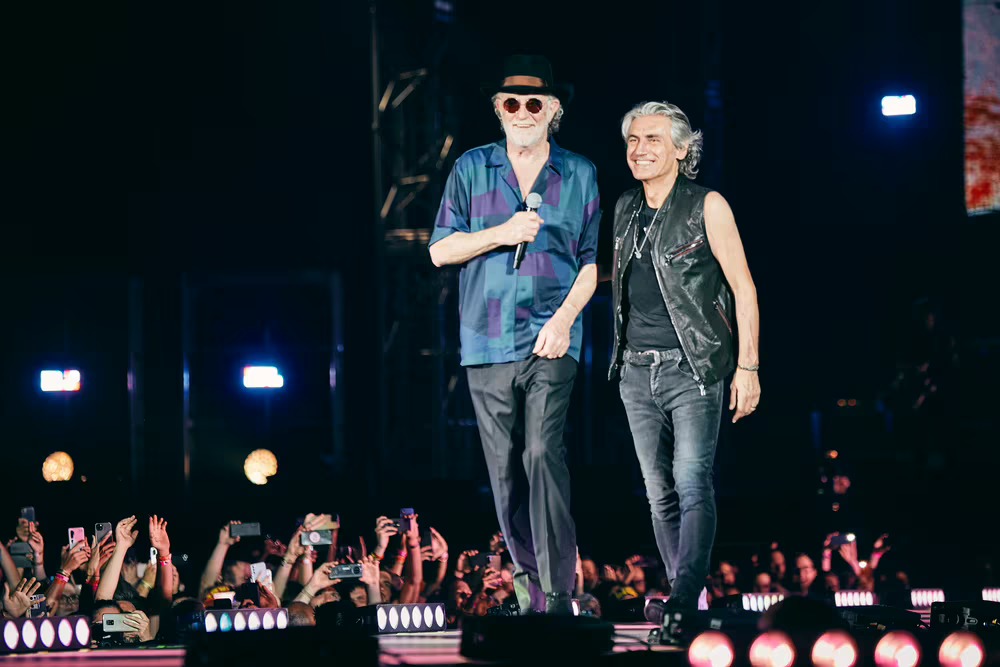 We met him a year and a half ago, again in Rome, at the Film Fest. The occasion was to present a video clip. But we ended up talking about this concert, which due to the pandemic, kept being postponed. Luciano Ligabue was really excited, it was evident. Then the moment finally arrived, and Ligabue – 30 years in one day – tells very well what it was. "It made me go through a lot of emotions that I have accumulated over three years" Ligabue told us. "Getting to a three hour concert with 6 duets, with 3 different bands, after 3 years of not touching the stage was the accumulation of frustration, impatience and performance anxiety. I see it all in the film. I see how much emotion that concert there is made of in me".
Ligabue: "If a film is good, it's also for ass"
Marco Salom was my predestined victim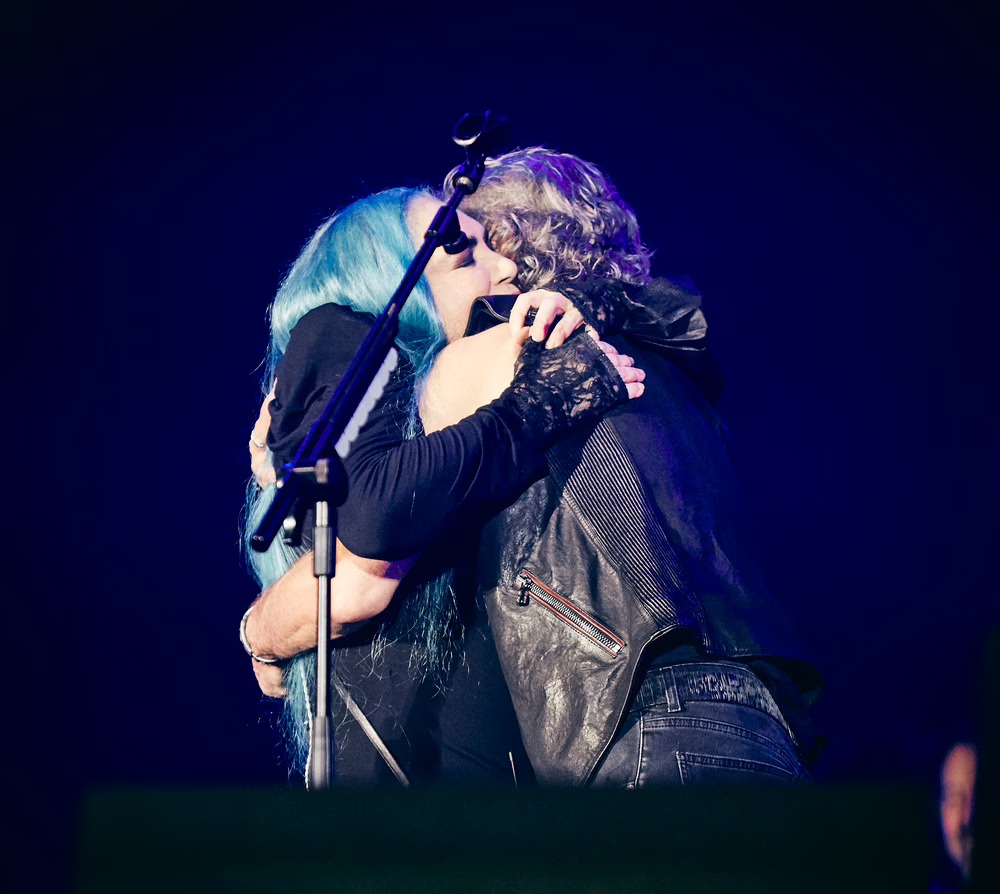 All this, plus a film to be shot which was to document the concert and 30 years of career. Think of being the director and dealing with your star in such an emotional state. "Marco Salom was my predestined victim" jokes Ligabue. "He had to make the most of the days close to the concert, and I didn't want anyone around. There was a large number of crap…". Marco Salom, in editing the film, left a scene in which Ligabue clearly tells him to turn off the cameras. And he said that he often had to hide behind a tree to film something.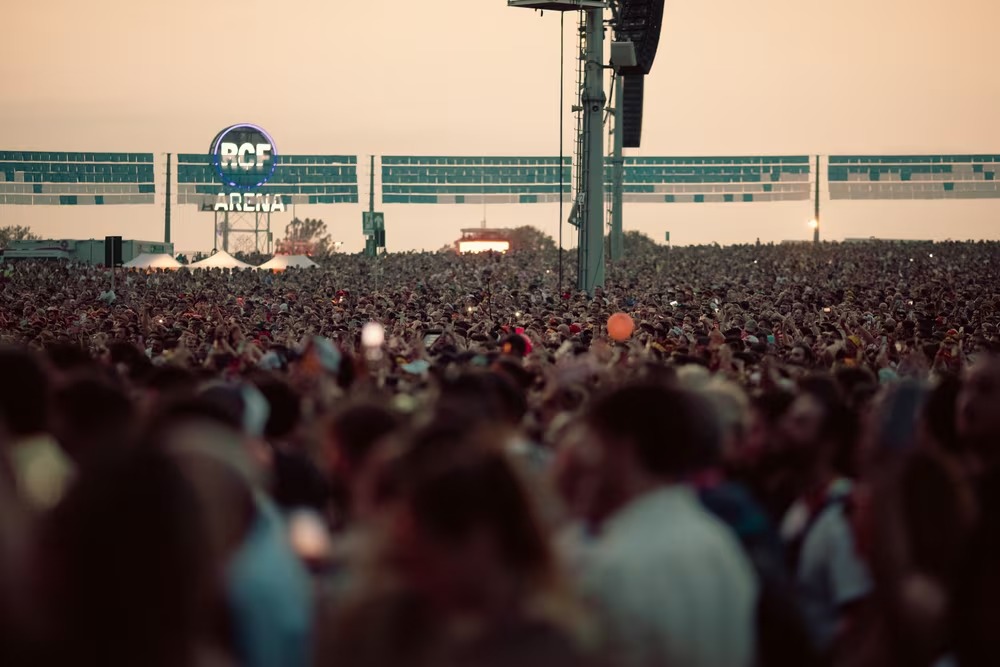 Why should a concert done where I live work?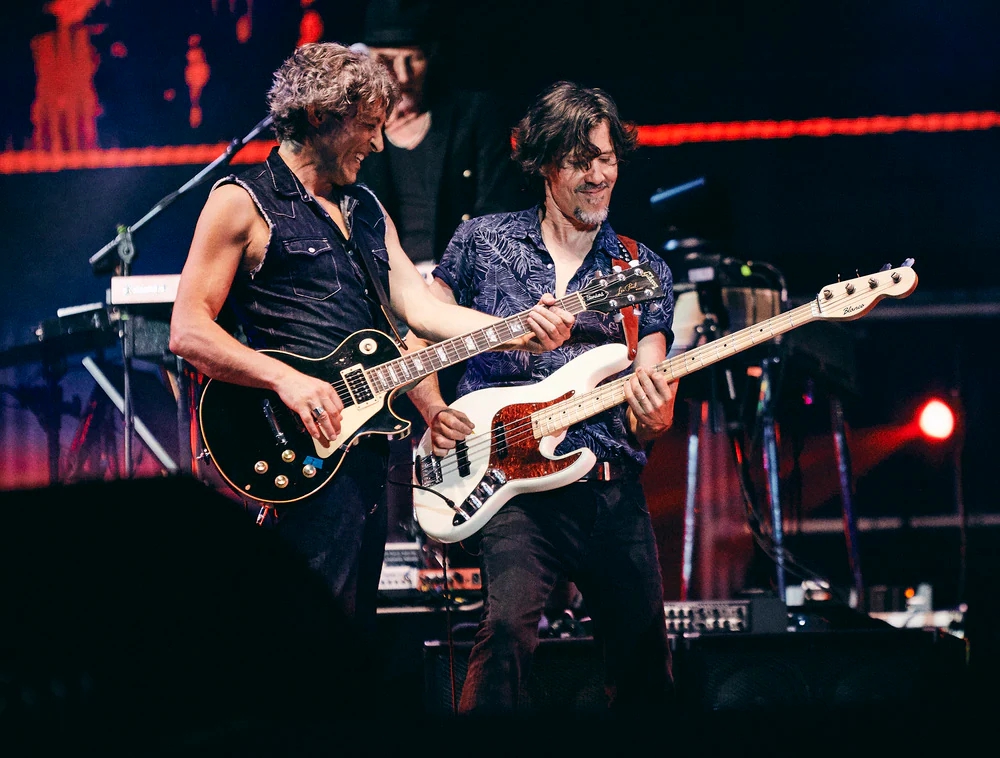 Campovolo is home for Ligabue. It seems that Ligabue was born here and has always played here. Yet, as the film tells well, the first time was born from one of those "why not?" which we are talking about. "The first experience in Campovolo was to present my most personal album" says the rock star from Correggio, referring to Names and surnames. "None of us could imagine that Campovolo would be what it has been over time. It is said: nemo propheta in patria. And then I asked myself: why should a concert done in the place where I live work?"But it worked, and how."We've always used it to celebrate milestones in my careerLigabue explained.
The need for normality, for a celebration of life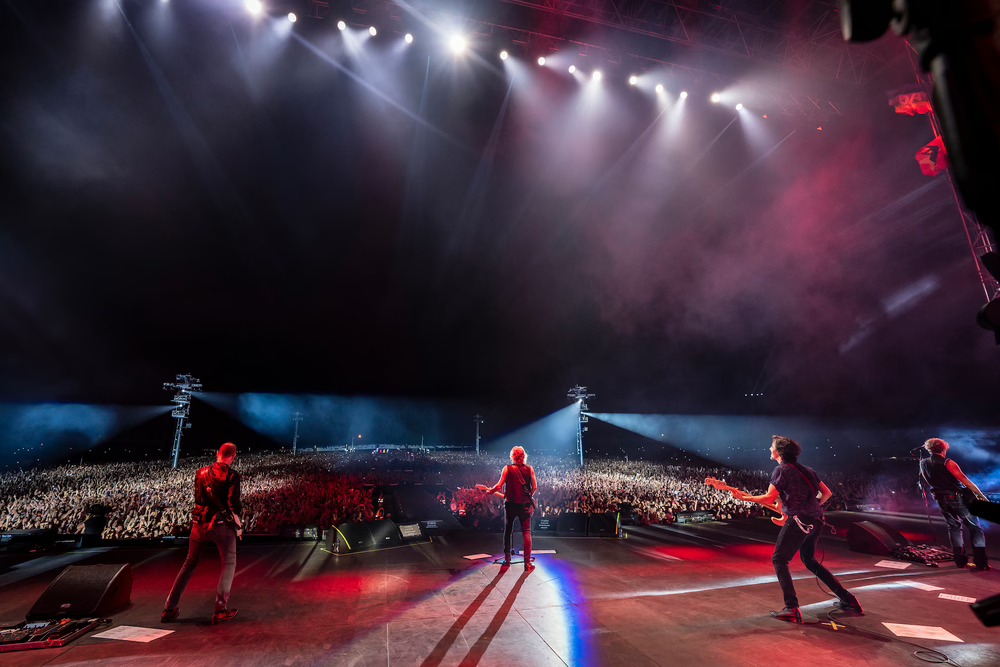 And this time the party was even more significant. Because they were celebrating 30 years of career. Because it's been delayed too long. And because it was the concert of light at the end of the tunnel, of the restart after two years of Covid. "This concert was marked by anticipation" says Ligabue. "It was one of the first concerts of the famous reopening. We all want to forget about the Covid period, but that was the case at the time. There was finally the need for normality, for a celebration of life". "I have an image I will never forget" continues. "I had released this song, with a title bordering on the embarrassing, 'I wouldn't trade my life for anyone else'. And it was something that I understood in a moment when I was stopped for two years. At the heart of that song is a refrain that goes, 'We won.' I wanted the audience to feel that line as a release. I go on stage and I have to start again with that song. There was still daylight. And, in the audience, I saw them all well when they let themselves go to the release of that 'We won'". And it will still be a release, this summer: the two dates have been set for some time. On July 5th, Liga will play at the San Siro, in Milan, on the 14th at the Stadio Olimpico, in Rome. "These are the stadiums in which I have done the most concerts" he comments. "It's my return to the states after 4 or 5 years. But there is too much time ahead between now and July 5th".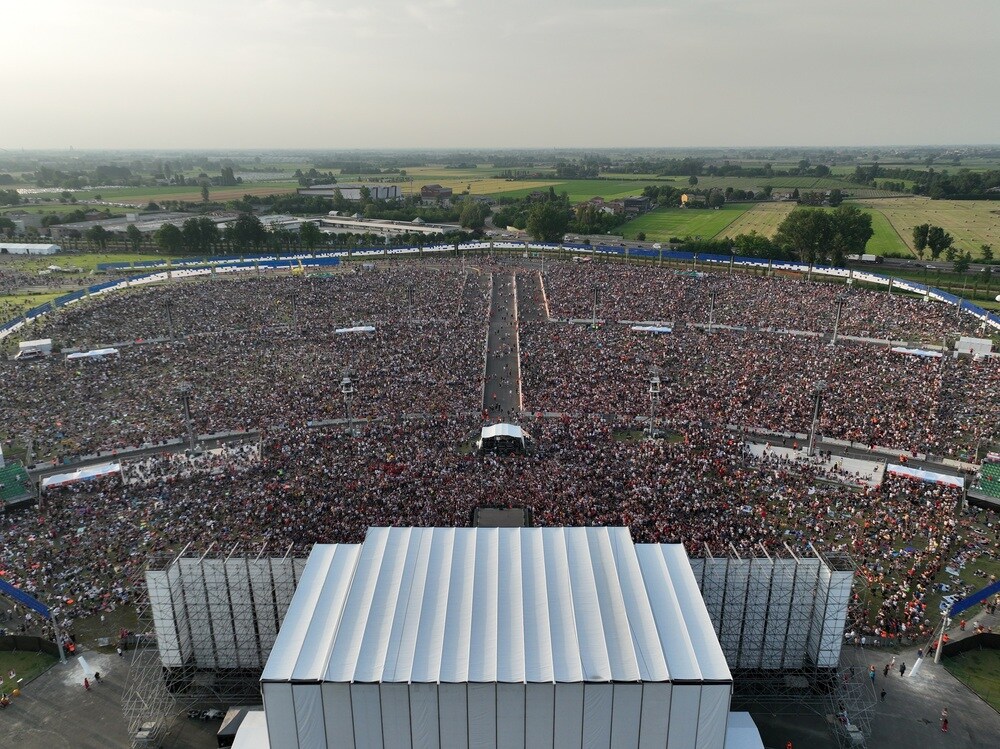 The audience is the thing that struck me most about the film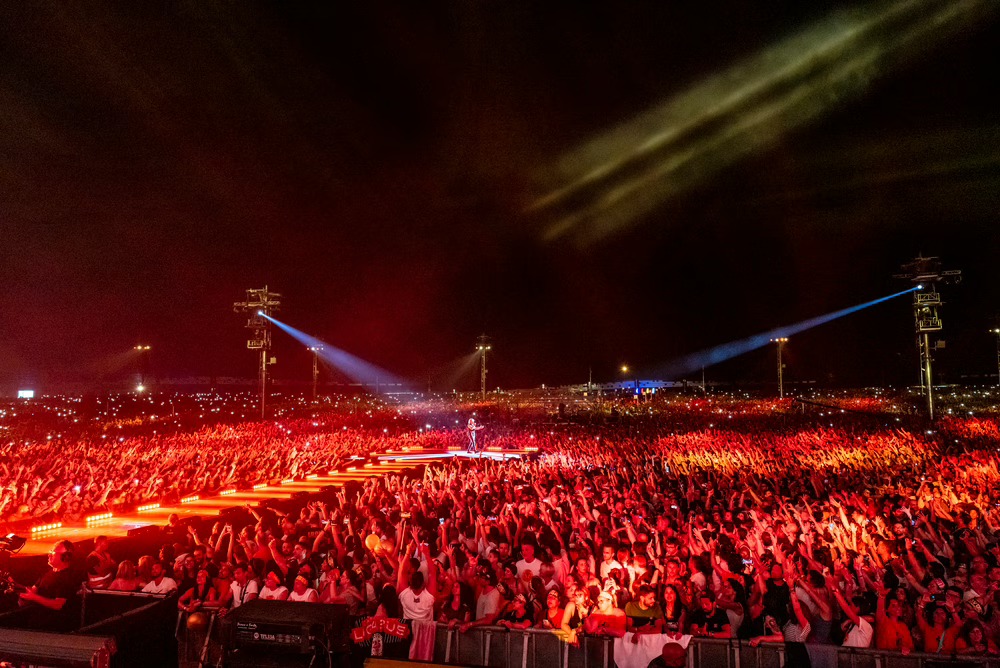 There are protagonists in the film, who are Ligabue and the public. And then there are the co-stars, the 3 bands that take turns on stage: i Clandestinethe band of the beginnings, The band, the mid-90s hit group, and the current band. "The co-stars are people I love very much" says Ligabue. "In the only interview I granted Marco for the film, I tried to explain what it feels like to live the experience of sharing the stage for years. It is friendship, complicity, something difficult to define. I organize these things briskly to have them all when I do Campovolo". And then there's the audience."That's the thing that struck me most about the film. From the stage I often have an overview, a limited vision. Marco Salom went to look for individual faces to see that type of emotion, participation, presence, which is the thing that moved me the most".
Ligabue talks about his Made in Italy and "normal" people who never raise their voice
Marco Salom: Luciano is Marlon Brando and Paolo Rossi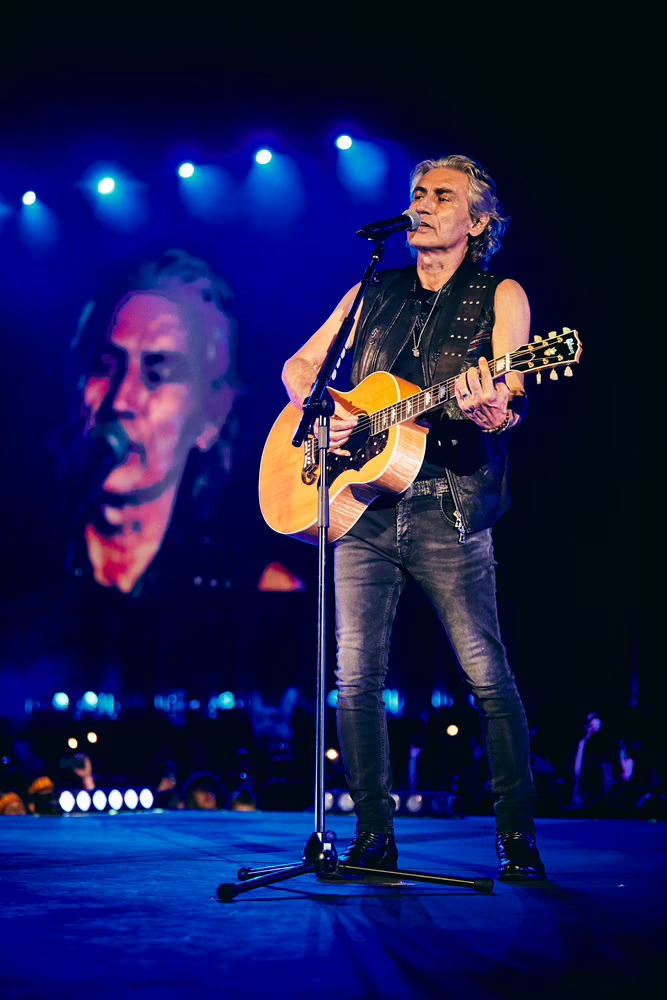 The director is asked who Ligabue is. He's a Marlon Brando, or he's a halfback, just to refer to two songs. "As a charisma he is a Marlon Brando" replies Mark Salom. "More than a midfielder Luciano is a striker like Paolo Rossi, to throw her in in the ninetieth minute and bring home a result. He has a particular patience on the set. I shot videos with 7-8 playback shots to have abundant material, and he makes them for you. It's like working with an actor who feels and is an artist, a singer. It's a complex operation". "After those seven playbacks, however, you don't hear me for a year" Ligabue jokes next to him.
Marco Tullio Giordana had proposed to me to play an ex-convict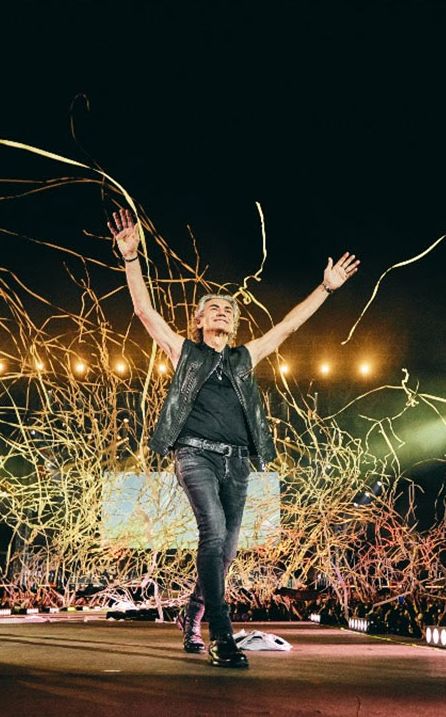 Today there are many artists who arrive at the cinema with a concert film, with documentaries. But Ligabue's arrival at the cinema is much more natural. Because Ligabue has always had cinema within him. We recall, for example, that we opened the CD booklet of his second album, Lambrusco and popcorn. Below the title of each song were the film references. For example, one of the inspirations of Screaming at the sky it was David Lynch's Wild at Heart. "They tell me my songs are cinematic, they fix images as if they were films" reflects Ligabue". "Cinema is such a strong passion that it has put me in a position not to resist the greatest, most wicked, of 'why not?' I was talking about in the movie. It makes you smile, but as passionate as I was, I had studied cinema, teaching, as much as I had studied the shots, then you arrive on the set where there is a Roman troupe and they tell you: 'this is a fa du firm in one, first of all and the shock'". It is an anecdote that he is very fond of, so much so that he had also told us about it at that meeting at the Rome Film Fest. What we did not know however is that he was offered to be an actor. "But this is a 'why not?' to which I said no" says Ligabue. "It's one of the things I know I can't do. Even when I shoot videos, they ask me things and I say no. Then what do I do? I walk! In eighty percent of my video clips I'm walking. Marco Tullio Giordana had asked me to play the protagonist in a story about an ex-convict. I greatly appreciated the request. I told him: you don't know how much I'd like it, but you don't know how much better it is, even for you, that I don't do it".
A song serves to not make you feel alone: ​​if it does it is successful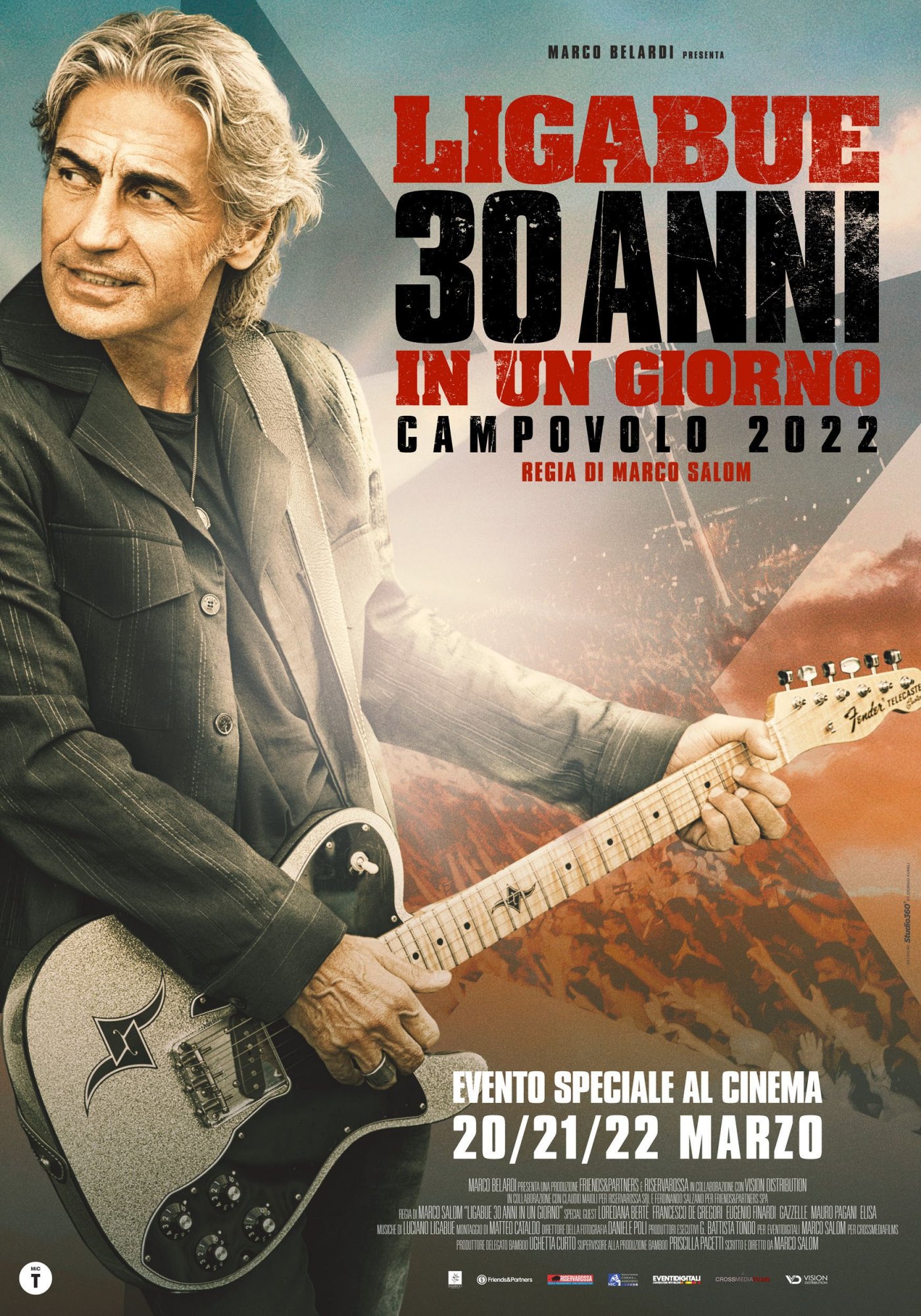 But what film was the life of Ligabue? "30 years in a day, despite being the title of the film, doesn't fit" replies Ligabue. "Fortunately there was more. The songs, which are something impalpable and indomitable. You cannot imagine that one of your pieces becomes a refrain sung by a son of Belluno notated. No one can tell if a song will last and how long it will last. But what you understand is that a song keeps company. It serves to not make you feel alone. When a song manages to do this, it's always a successful song".